Create a warm and bright ambiance with the luxury Nordic CONVEX Floor Lamp.
lamps and lighting are absolutely essential to the design of your beautiful sitting room. Convex floor lamps serve a double purpose: they are gorgeous objects in themselves, and the light they make can determine the whole mood of the room. 

CONVEX Floor Lamp adds height, color, and character to a room.
The convex floor lamp is something that you will enjoy for years!
Ideal reading light
Type of light source: LED
Is Bulbs Included: Yes
Features: Nordic Modern Remote Control LED Floor Lamp
Certification: VDE
Wattage: 21-30W
Body Material: Aluminum
2 YEARS guarantee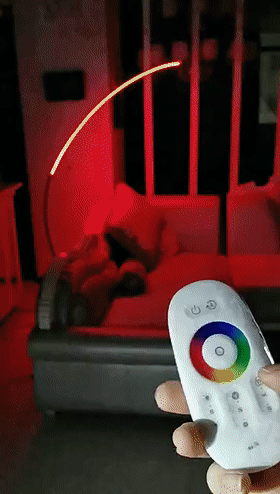 US $1